At My PH Team, we are delighted to present our portfolio showcasing the successful implementation of our content marketing and SEO services for Nyco Renovations, a trusted home improvement contractor.
With a focus on driving online visibility and establishing Nyco Renovations as a leader in the industry, we demonstrate our expertise in delivering compelling content and effective SEO strategies.
Content Marketing Services for Nyco
Our content marketing services for Nyco Renovations aimed to engage and educate their target audience while showcasing their expertise in home improvement. Through thorough research and strategic planning, we developed informative and captivating content that resonated with their customers. Our blog articles, social media posts, and website content helped Nyco Renovations connect with their audience and build trust in their services.
Our tailored SEO strategies for Nyco Renovations were designed to increase their online visibility and improve search engine rankings. We conducted comprehensive keyword research, optimized their website's on-page elements, and implemented effective link building techniques to boost their organic traffic. Our data-driven approach helped Nyco Renovations climb the search engine ladder and attract quality leads.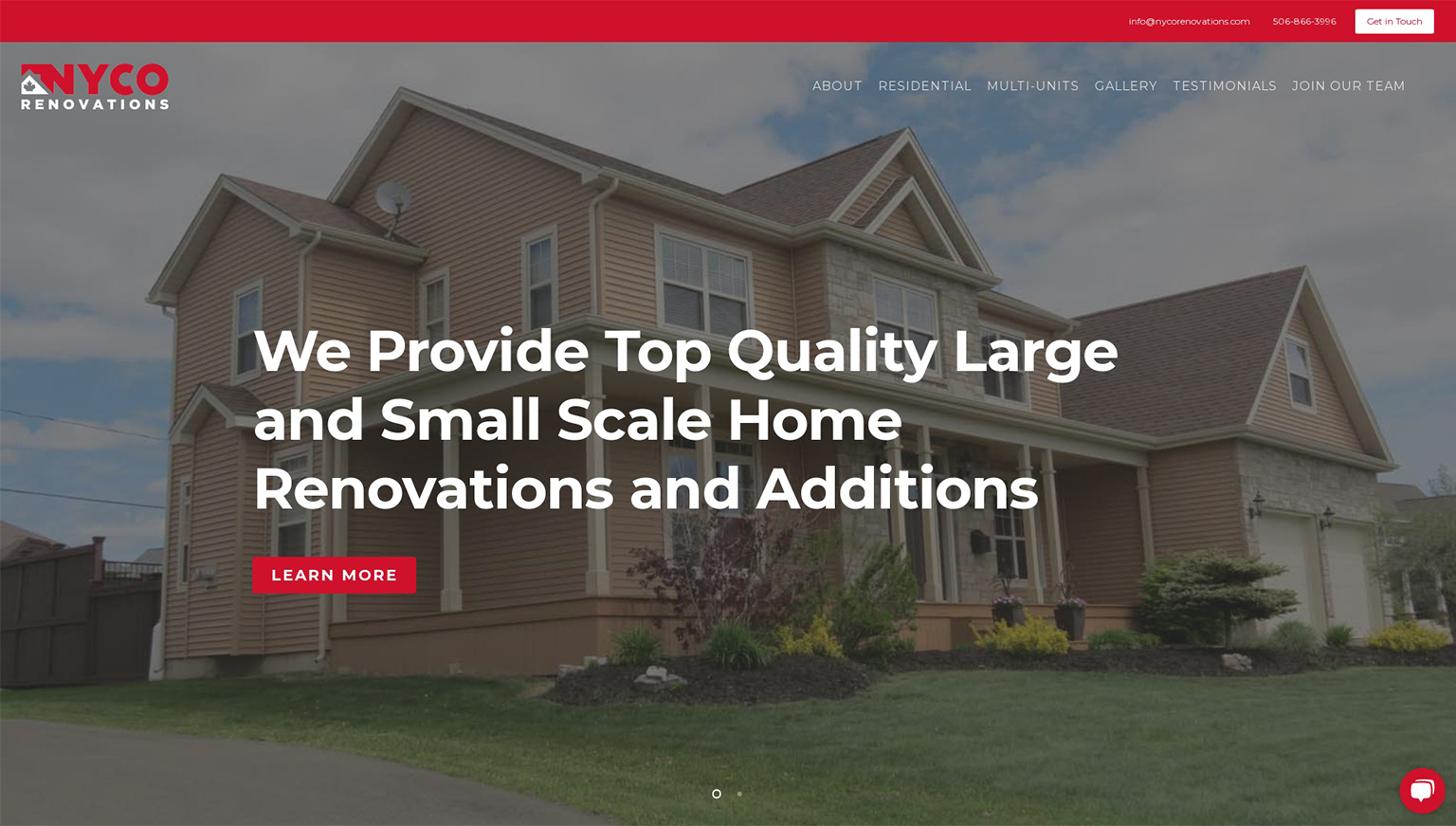 What We Did For This Project
Through our content marketing and SEO services, we have helped Nyco Renovations establish a strong online presence, increase brand visibility, and attract quality leads.